If you would like to learn more about how to use the online classroom, as well as troubleshooting tips, you can watch our online classroom seminar recording here!
First and foremost, it is always advisable to perform a browser test prior to each lesson as this will ensure that everything is set up correctly and your internet connection is fast enough to host the classroom. If there are any issues with your internet connection, please feel free to view our tips on improving this here: How can I improve my internet connection?
After performing the online browser test, you will likely be prompted to allow your microphone and camera permissions again once entering the online classroom. If you ensure these are both set to allow, you will be able to see yourself in the classroom and your tutor will be able to hear you if you are in an online lesson! Your tutor can allow and disallow your camera and microphone into the classroom, so if this isn't working they may simply need to give you access - more information on how they can do this can be found here.
You can always check your browser permissions by clicking on the secure 'padlock' symbol in the top-left corner of the screen to the left of the web address, where you can see if it is allowed and access the Permissions preferences if you need to look into this further.
Ensuring your camera and microphone are both allowed in the online classroom does look a little different on Google Chrome and Mozilla Firefox, so you can view the relevant instructions below for each one:
Mozilla Firefox



When in the classroom, select the 'padlock' symbol.






To e

nsure that both the camera and microphone are set to 'Allow', click the arrow on the right-hand side of "Connection secure" as shown in the first image below, then click "More information".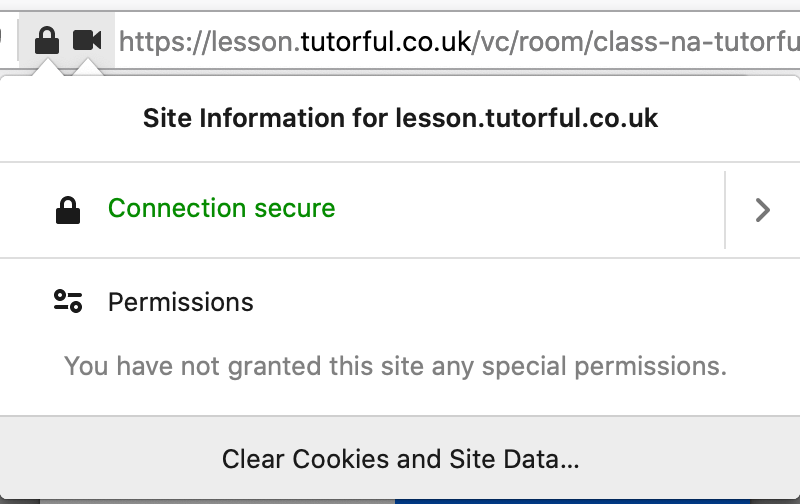 .



You can then go into your Permissions Preferences as shown below to ensure that under both Camera and Microphone, are set to "Allow".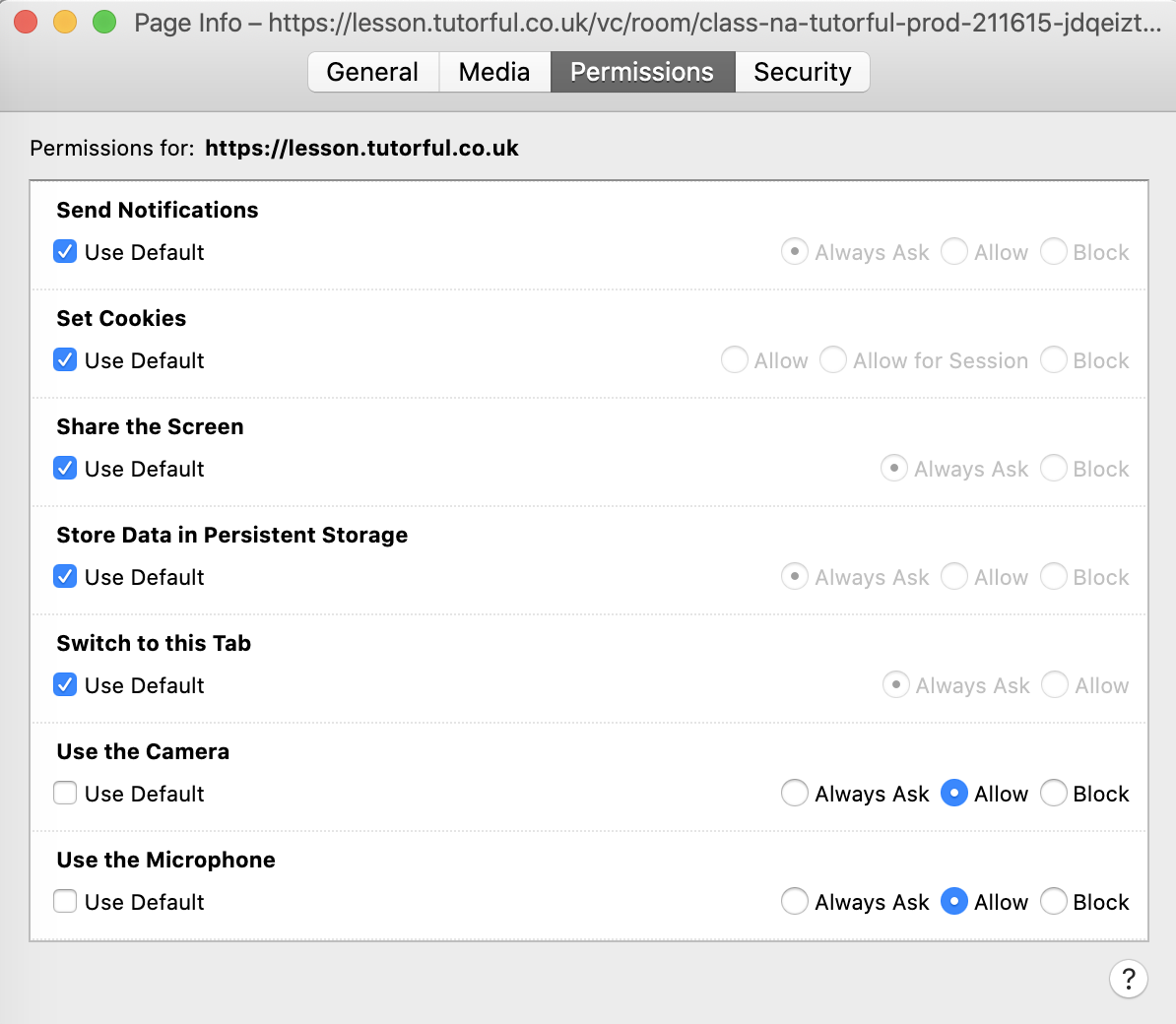 Google Chrome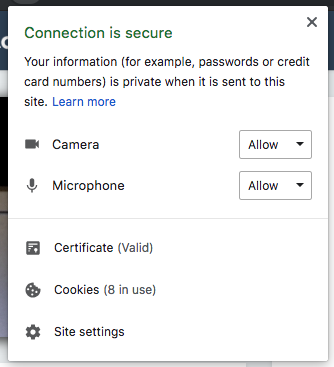 When in the classroom, select the 'padlock' symbol.




Ensure that both the camera and microphone are set to 'Allow', changing this by selecting 'Allow' from the drop-down menu and refreshing the page if this is not the case.



You can go into your Site Settings to ensure that for website https://tutorful.co.uk

, both your Camera and Microphone are set to 'Allow'.



If your webcam and microphone appear to have been allowed and this is still not showing up in the classroom, it's always worth clearing your cookies and cache and reloading the page as this can interfere with the permissions and the speed of the classroom! If this does not work, try an incognito, as this will take you through allowing your settings once more.
Ensure you always refresh the classroom after making any changes to ensure these have been applied.