Camera and microphone controls
You have the ability to control whether your camera and microphone are on or off in the classroom. You can easily turn them on or off by pressing the relevant button in your video feed in the classroom!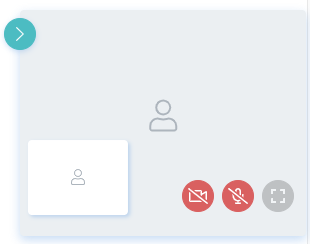 Full Screen Video
We know that you may sometimes need to see the other person in the classroom in more detail, for example in music lessons where it's important to see how an instrument is being played. It's possible to make the video feed full-screen - you just need to press the 'Square' icon in the bottom right hand corner in the video feed! To then go back to the regular classroom view, just click the icon in the bottom right hand corner!