We actively encourage students to leave their tutors a review to help us find the best tutors and to help other parents find the tutor right for them. After your third lesson with a tutor, you'll be sent an email with a link that will allow you to leave your tutor a review for their profile page. If you'd like to wait a little longer before leaving a review, that's no problem at all - we'll send you a new prompt after every three lessons you have with your tutor, so you can leave one whenever you want!
If you can't track down the email, login to your account and head to the "Messages" tab at the top of the page. Select the messages between yourself and the tutor you'd like to leave a review for, and you'll then be able to see a message from us asking if you'd like to leave a review - all you need to do is just click the link in this message!
You'll then just be asked to leave a short comment and a star rating out of five, and it will be displayed on your tutor's profile for other prospective students to see! ⭐️
If you've just had a few lessons with a tutor to cover a topic or two, don't worry - you'll still be able to leave your tutor a review! You can click on 'i' symbol in the top right-hand corner of the screen next to the 'Book' button. From here, select 'Leave tutor a review.' If you are on the app, this 'i' button is replaced by the outline of a person!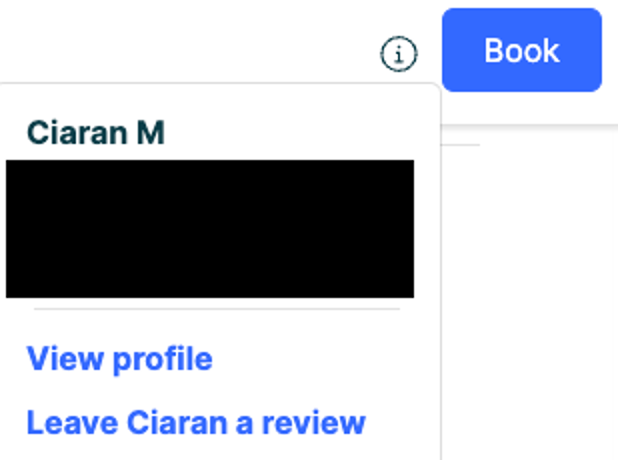 If you're having any trouble at all, just send your review to our Customer Success team, and we'll be happy to get it posted on your behalf - you'll just need to send your comments about the tutor, as well as a star rating out of 5! You can get in touch with us here.
Unfortunately, you are not able to edit or remove your review once you have posted it, so feel free to send over any amendments to our support team and we can update this for you.