We know that sometimes, you may need to look back on the work you've done in a session, either to check where you've got to for a particular topic with a student, or to revise what you've covered! For that reason, you're able to enter the classroom after your session has ended, to see all that has been covered.
To do this, you can go to your completed lessons tab on your account, and then click 'view lesson' next to the session in question. From here, you'll then see a button to 'enter online classroom' - if you click on this, you'll be taken through to your classroom for that particular lesson!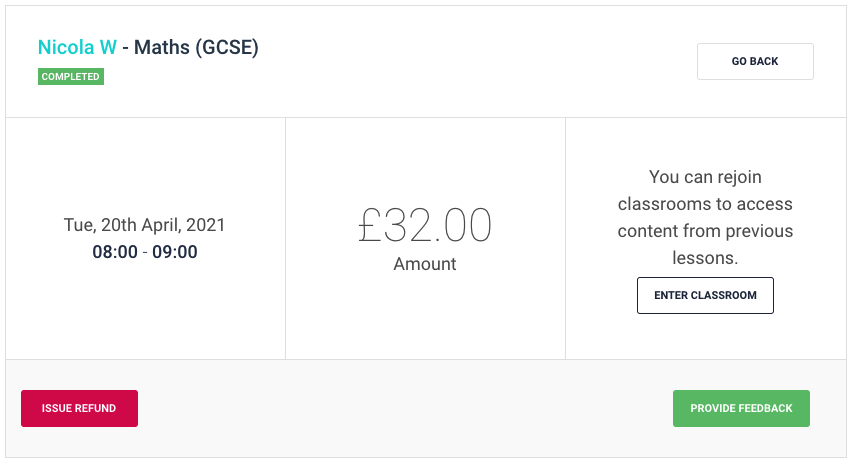 You'll also get a message from us after your session with a link to access the completed classroom, so you can easily join from your messages!

When you're in the completed classroom, your camera and microphone will be turned off, and you won't be able to add new whiteboards or draw on any documents added in - you'll essentially be in a 'read only' mode, so you can see what work you've covered! It's also important to note that what you see will be what was left in the classroom at the end of the session, so you won't be able to see any boards that were deleted during the session.