If you would like to learn more about how to use the online classroom, as well as troubleshooting tips, you can watch our online classroom seminar recording here!
When you have an upcoming online lesson, all you need to do is log into your Tutorful account and, you'll be able to join your upcoming lesson from your dashboard! You'll see a bright green banner across the top of the screen around an hour before this is due to start, which will take you down to the upcoming lessons part of the dashboard - you can then just click join lesson next to the lesson in question! You can see exactly how this works for both students and tutors below:
Students: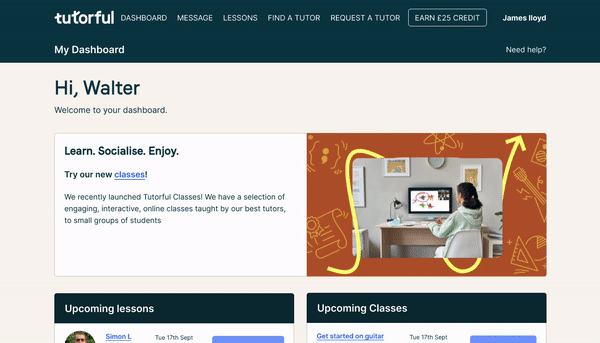 Tutors: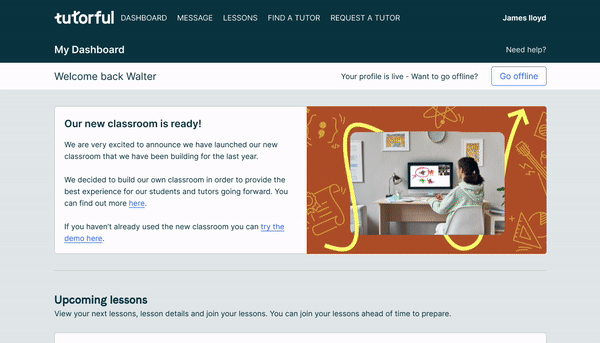 You can also join your lessons by heading to your lessons tab of your account, and you'll see a similar button next to each of your upcoming lessons - just click this to join your session!