Some of our tutors have contacted us saying they want to give parents and students the chance to chat with them about tuition or simply use the online classroom before booking a lesson.
From now you'll be able to request a quick free video chat with a new tutor straight from their profile, and the best bit is that it's completely free!
You'll be able to identify if a tutor offers a free video chat if they have a badge that says 'Free video chat' on their profile below the tutor's picture on the left-hand side of the page. To request a free video chat you just need to select the 'Any questions? Message tutor' button.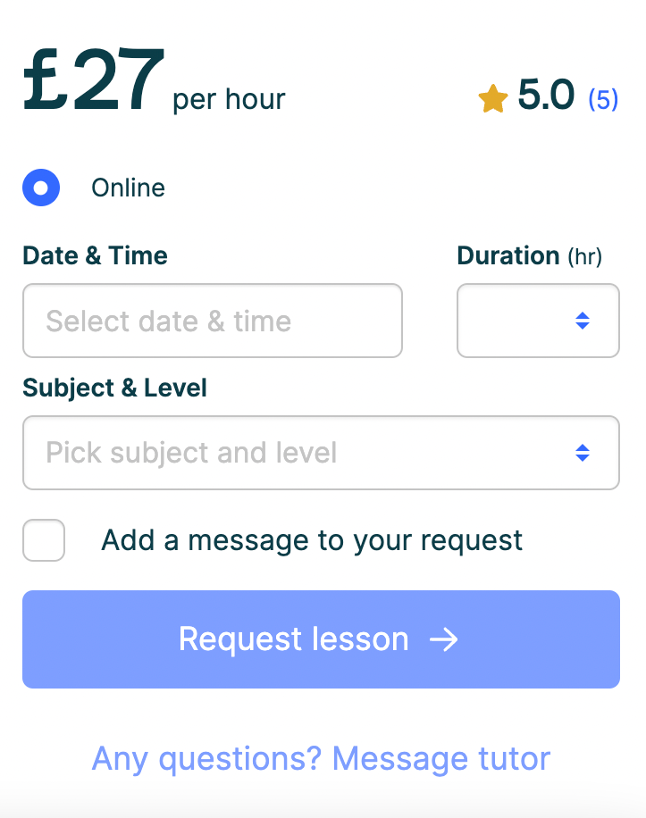 From here, you will see the option to message the tutor and you can tick the box to let the tutor know that you would like to have a free video chat!
Once a tutor receives your request, they will book in the chat for you in our online classroom, or let you know if they can't help. Our tutors are very busy, so you'll then need to confirm you can make it.
The free chat will usually last for around 15 minutes and will take place in our online classroom! Happy chatting!