We have just launched our very own Tutorful Community Forum! This is a space where people can share tips and advice, find support and meet likeminded people. ?
Read our guide below to get started now!
Tutorful Community Forum - Guide to getting started
Contents:
Creating an account

Account settings

Categories and site navigation

How to post and respond to posts

Sending a direct message

Terms and Policies (where to find them)
1. Creating an account
To create an account, click here or head over to community.tutorful.co.uk.
You can have a look around and see what conversations have been happening recently in the Community. To get involved, you just need to click the 'Sign up' button in the top right-hand corner to create an account.



From here, enter your email address, username (you can make this anonymous, or use your name), set a password and hit the 'create your account' button.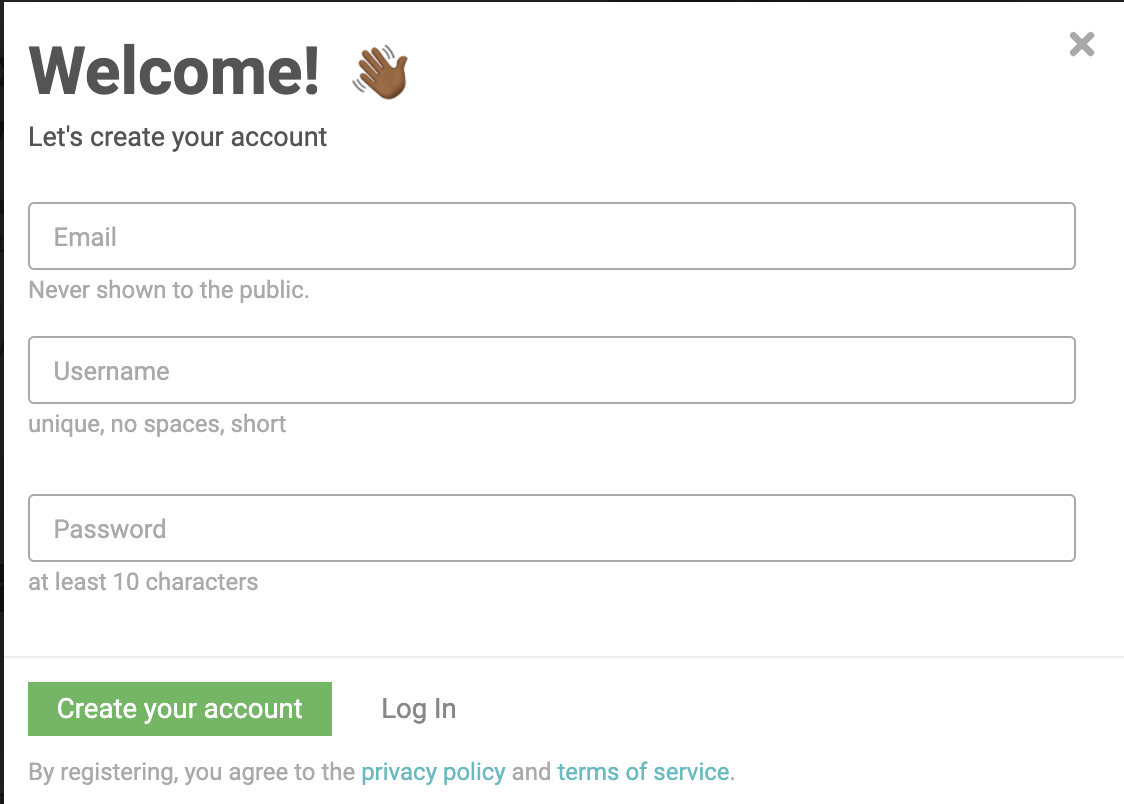 Once you have signed up, you will receive a confirmation email - do check your junk folder as it can end up there. You'll just need to confirm your email address by using the link in the email, then you'll be all set and ready to go!


2. Account settings
You can edit your account settings by clicking on your initial in the top right corner of the screen and selecting 'Preferences'.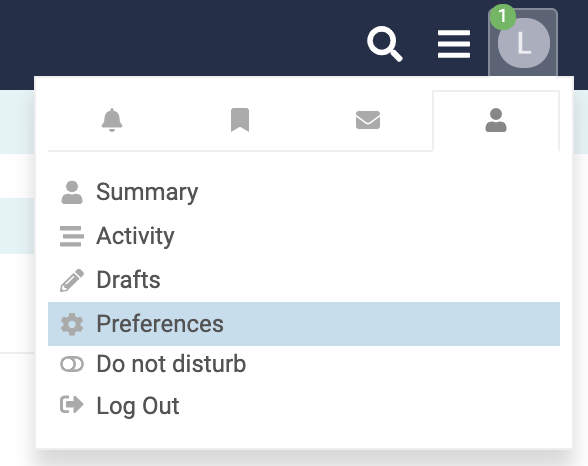 From here, you can add a profile picture (of yourself if you're comfortable with that or something else if you wish), update your username, change your email address and reset your password. By selecting options on the left hand side, you can change your notification preferences.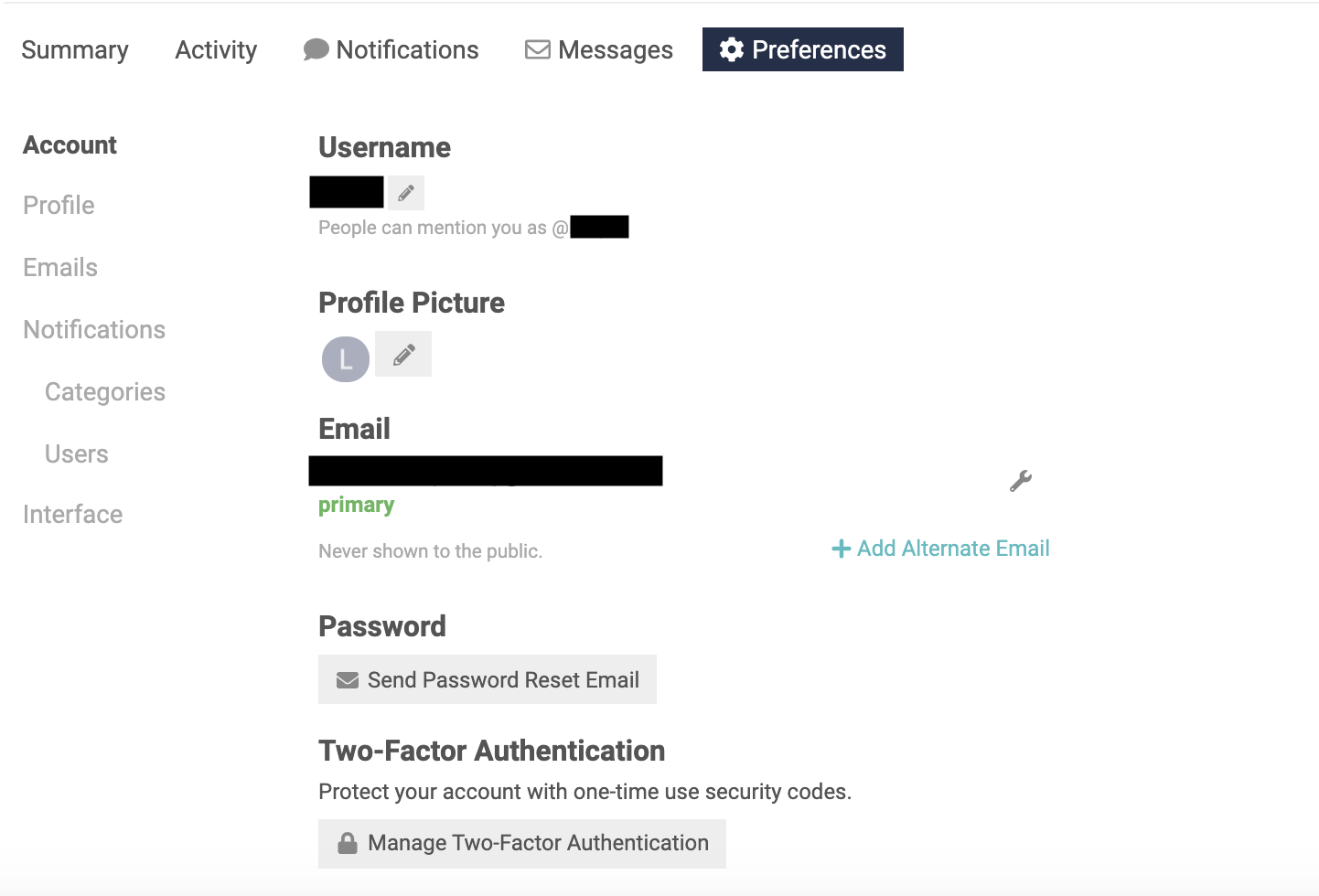 3. Categories and site navigation
We currently have seven categories in the Community. They are displayed down the left hand side and beneath the title of each category is a short description of what that category is for. To post and get involved, click on the category where you wish to post. On the right-hand side, you can use the list of 'latest' posts to jump straight into a category where there has been recent activity.



At the top of the page, there are several buttons on the banner that you can use to navigate around the Community. The Tutorful logo will always bring you back to the home page and you can also use the 'Home' button in the secondary banner. You can use the magnifying glass in the top right corner to search for topics, posts, users or categories and your notifications will also show in the top right of the page.
4. How to post and respond to posts
It's important to note how posts on the Community work and how to find your way around/where to start writing. The main sections of the Community are split into categories, within a category you can start a new topic and within that topic people can reply and you can have conversations. It's worth checking if a similar topic already exists before starting a new one as you may just wish to go into that thread and respond there to add your thoughts.
To start posting, you need to click into the relevant category where you wish to post and use the green 'New Topic' button. You will then be presented with a pop up where you can write an engaging title for your post and add what you want to say.
To read a post, simply click into it, You'll then see the option to reply to a post which will allow you to start a thread, or add to a thread if other users have already replied. You can use the heart icon to like a post, the flag icon to make us aware of something you feel is inappropriate, the share button to share the post or the bookmark button to set a reminder for yourself about the post.

5. Sending a direct message
There are a number of ways you can send a direct message to someone in the Community. The simplest way is to click on their name/picture on a post and select the option to 'Message'. This will start a private message thread between yourself and the other user.



6. Terms and Policies
You can find our terms and policies by clicking the 'About' button in the secondary banner at the top of the page.