We aim to make it as easy as possible for every student to find the right tutor for them. From our search page, you can run a search and browse the profiles of great tutors for your subject. You can also filter our tutors by price and availability!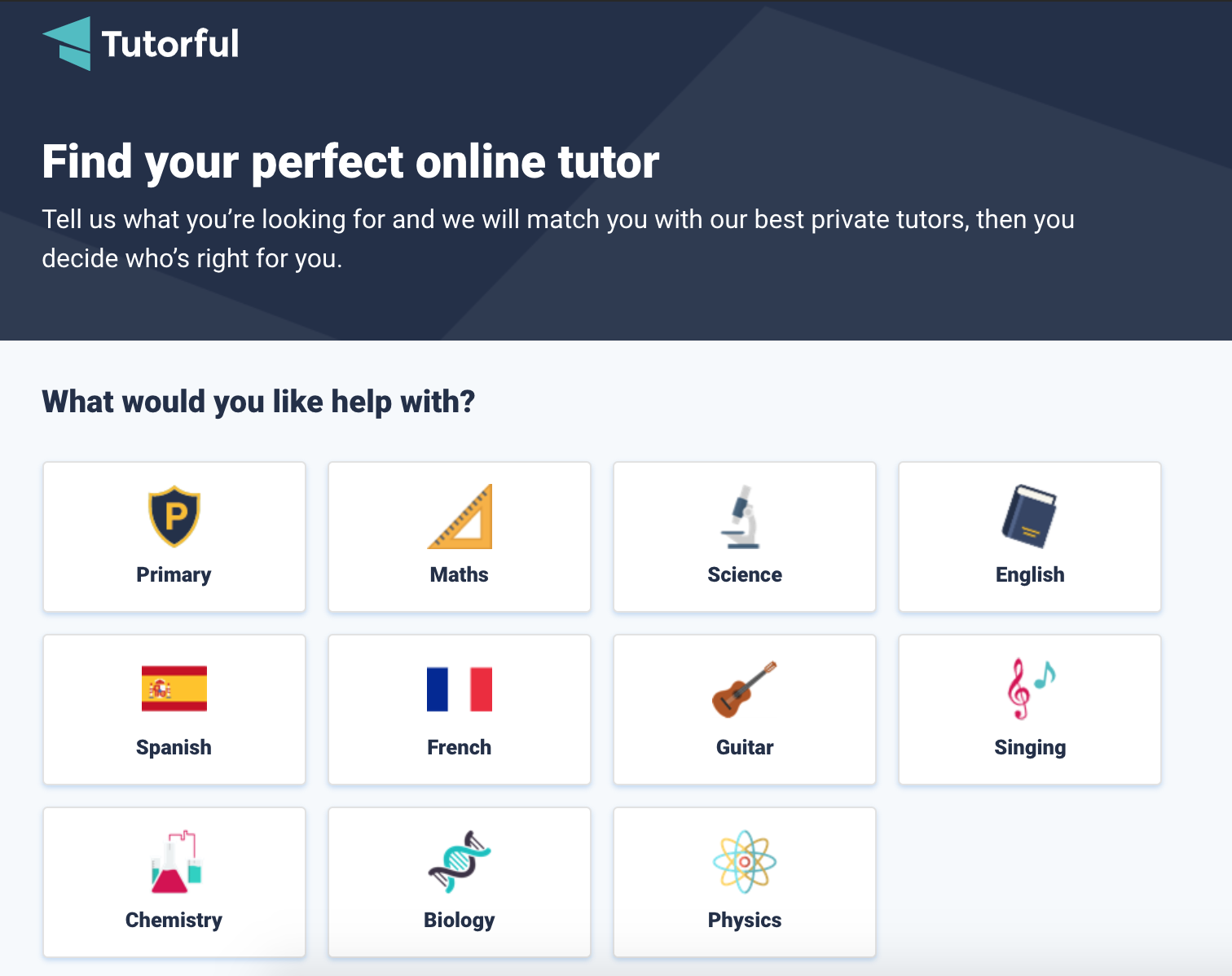 If you're interested in discussing lessons, feel free to either request a lesson or click book free call to request a free video chat or send them a message, so you can chat and organise sessions together - it's that simple!
We're also happy to do the work of finding a great tutor for you, so if you'd like us to put you in touch with tutors in your area who can help, you can use our handy "Request a Tutor" tool. We'll then do the legwork to find and ask some suitable tutors to contact you through the site if they can help.
To request a tutor:
- If you already have an account, use the request a tutor button at the top of your dashboard to let us know what you're looking for. Just log in to your account to see this on the bar across the top of the page.

- If you don't already have an account with us, use this form to request a tutor and we'll get you up and running. Any questions, give us a call on 0114 383 0989. We're available from 9am - 7pm Monday to Friday; our Customer Success Team would be more than happy to help out!
Our brand new app!
You can now download our Tutorful app for both iOS and Android devices to create an account and find a tutor from your phone! ?
You can click here to download our app for iOS (Apple) devices.
You can click here to download our app for Android devices.