The easiest way to confirm your lesson is by following the link in the email or text we sent when your lesson was booked in. Don't worry if you've lost those messages! You can find another link to confirm in the message thread between yourself and the tutor on the site. Just log into the site and head to the messages tab to find the messages between you and your tutor.

You can also confirm your lessons by heading to the Lessons tab on both the website and on our app. Under the Upcoming Lessons tab, you'll be able to see all the lessons that have been booked in for you and a link to confirm any that haven't been already. You will then be taken to the confirmation page, where you will be asked to enter your payment details and authenticate the payment with your bank. Once done, your lesson will be confirmed.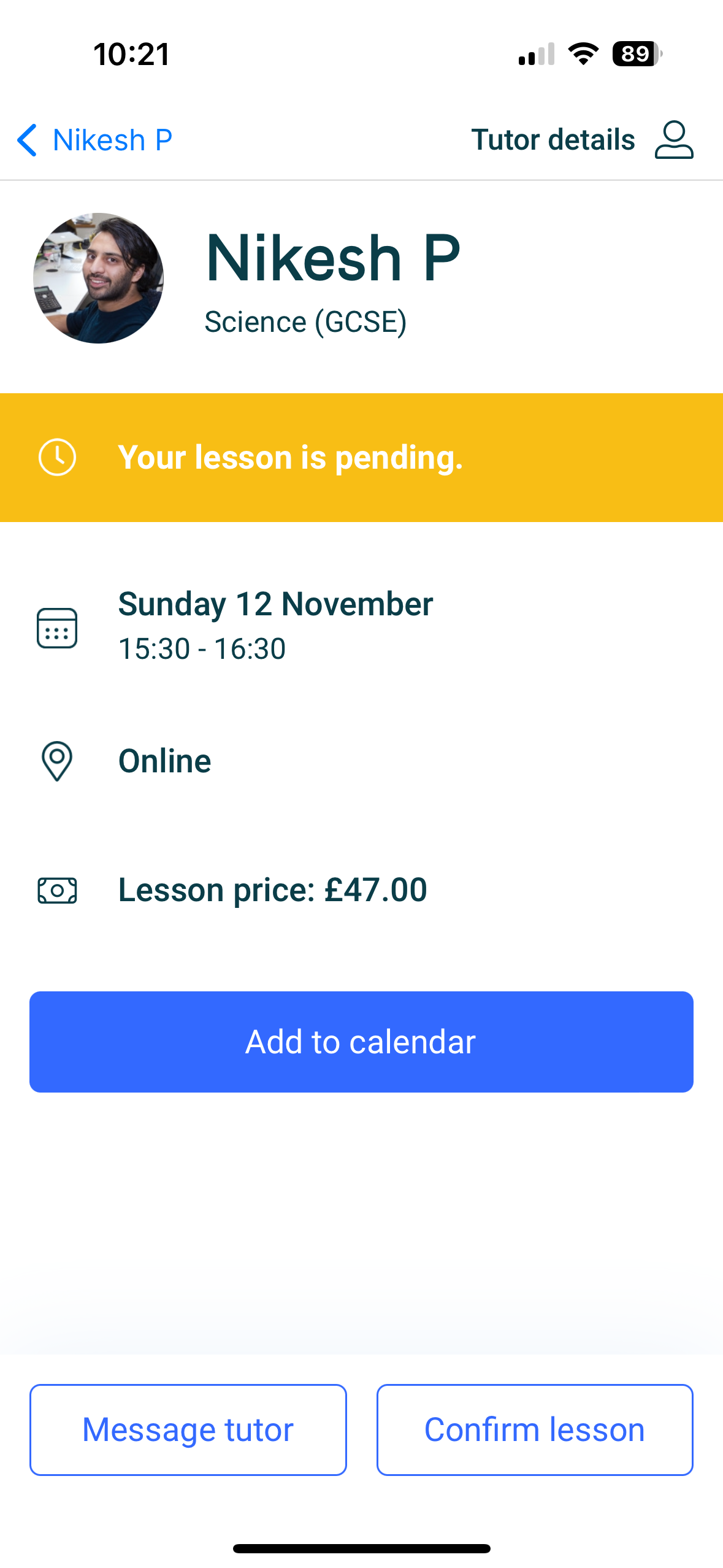 You only need to confirm the first lesson with a tutor. After that, any further lessons you book with that same tutor will be confirmed automatically and payment will be taken, as normal, 24 hours after each session.
You can also confirm your lesson when sending a lesson request to a tutor! When you do so, you'll have the option to enter your payment details - we won't charge you when you do so, as payment is only ever taken for sessions 24 hours after they take place.