We have recently released a new feature that allows tutors to set homework for students! ?
When your tutor sets your homework, you will get a notification and/or a text message and email to let you know. If you click the link on the notification, you will be taken to the homework. You can also access the homework by going into the message thread and clicking 'View homework', as shown below: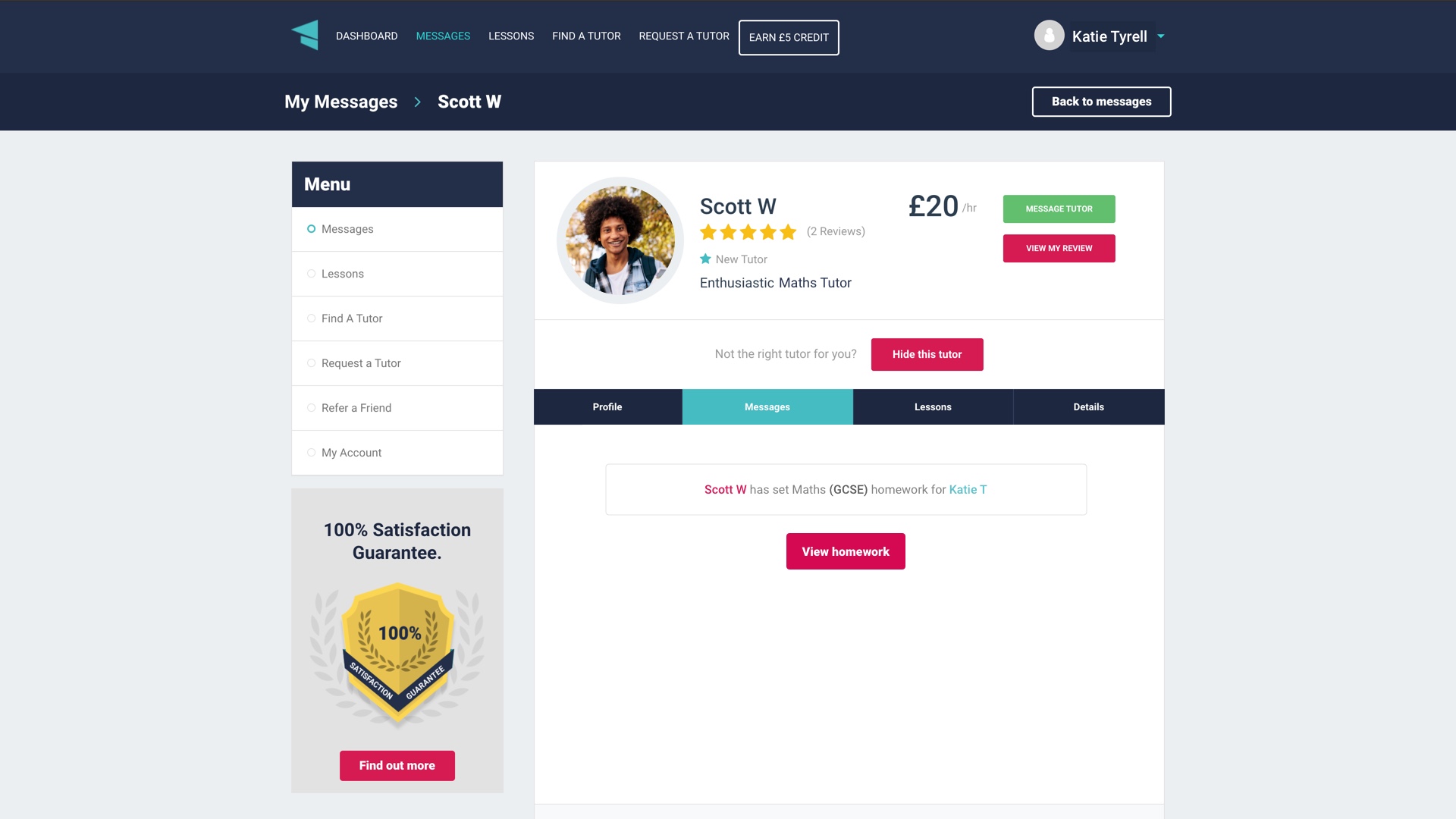 Once here, you can view the questions that your tutor has set for you!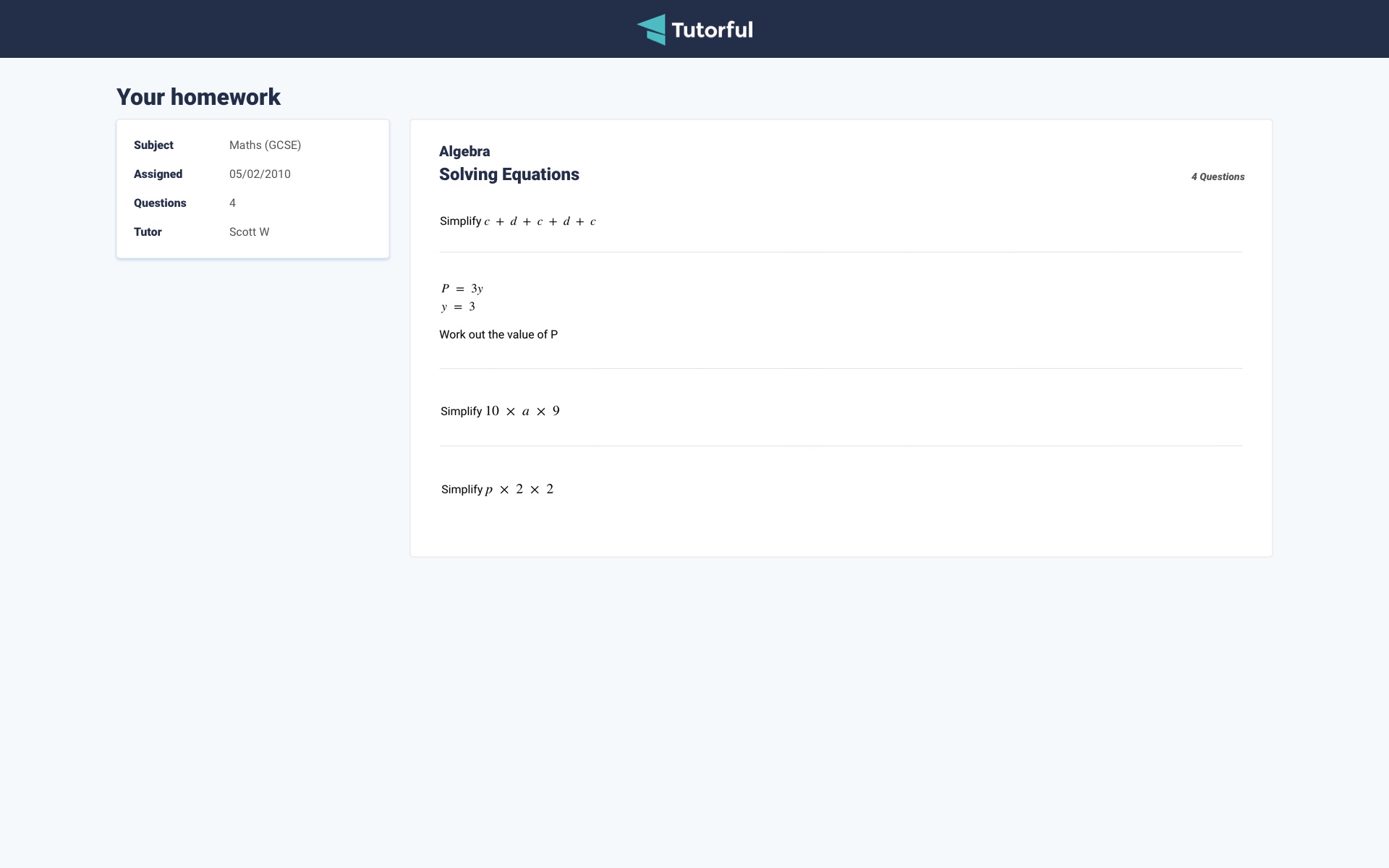 Please answer these questions on paper ahead of your next lesson with your tutor. If you struggle with any of the questions, don't worry, just make a note of it and you can talk through it with your tutor in your upcoming lesson!
When you have completed your homework, you don't need to do anything other than wait for your next lesson with your tutor!